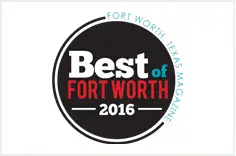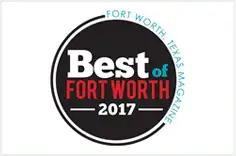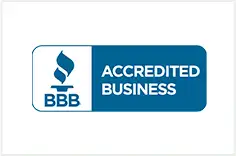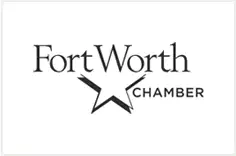 Why Work with Clearfork Lawn Care?
At Clearfork Lawn Care, we offer more than just lawn care. We provide on-time service, courteous staff, and a team who are experts in growing and maintaining plantlife. Our team also knows how to design and construct beautiful landscapes that can increase your enjoyment and the resale value of your home. We provide our expertise to home and business owners in Fort Worth and the surrounding DFW cities. Contact our team today to schedule landscape maintenance, landscape design, and other outdoor improvement services.
Residential & Commercial Landscape Design in Dallas-Fort Worth
Make your yard a place that you want to hang out. At Clearfork Lawn Care, we can make your outdoors a haven for kids to play, adults to entertain, and everyone to relax. Pergolas can add shade and beauty to your yard. Stone patios and walkways can add beautiful locations for you to lounge or walk around. Flowers can please your eyes and nose, while water features can please your eyes and ears.
It doesn't matter what you want to do in your yard. Our team can provide the landscape design and construction services to make your Fort Worth yard exactly what you want it to be. If you have a field or a commercial outdoor area that you need beautified, the Clearfork Lawn Care team can handle that as well. Contact us today to get a free quote.
-
Contact Us Today for your FREE Quote!
"*" indicates required fields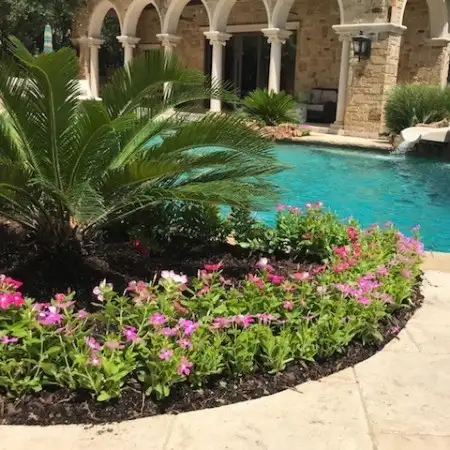 Lawn Care and Landscape Maintenance in Fort Worth
A thriving yard needs more than just a biweekly mow. Fertilization, mulch, and aeration keeps plants greener and healthier while helping to prevent weeds. Weeds, however, are inevitable, and removing them will keep surrounding plants from getting choked out. Pruning and trimming keep bushes, shrubs, and trees in check. This keeps your lawn prettier and can prevent roots from breaking your home's foundation. We can also perform leaf removal and disposal, irrigation checks, lawn mowing services, and just about anything else you need to keep your Fort Worth yard neat and beautiful. We can also perform lawn care and landscape maintenance services on commercial properties. Give Clearfork Lawn Care a call today to get started.
Our Service Areas
We provide lawn care services in Southwest Fort Worth, and we provide landscaping services throughout the Western half of the DFW metroplex.
See Our Work
See examples of our landscape design services to get ideas of what we can do for your yard.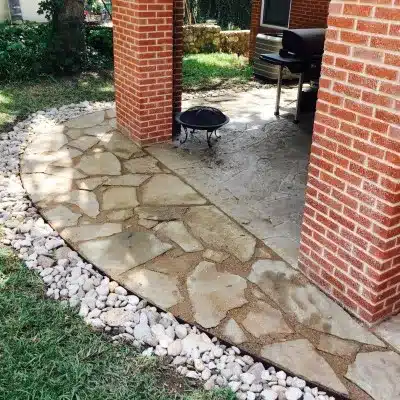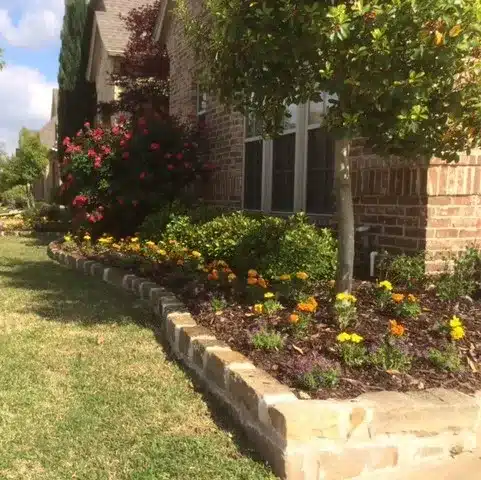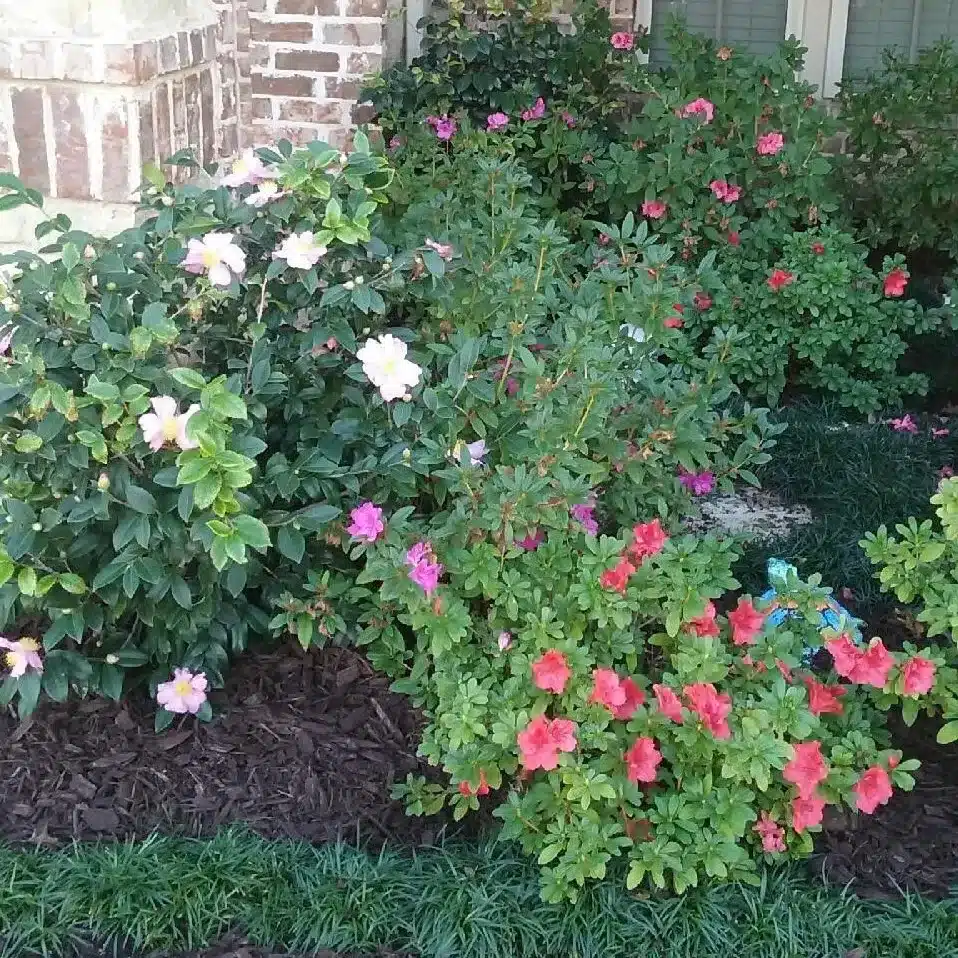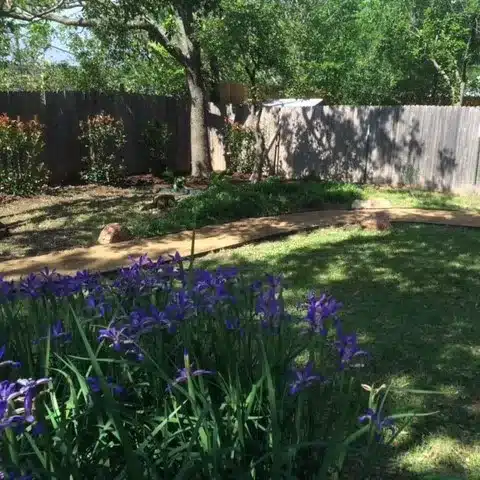 Frequenty Asked Questions
Here are some of the questions we get asked the most.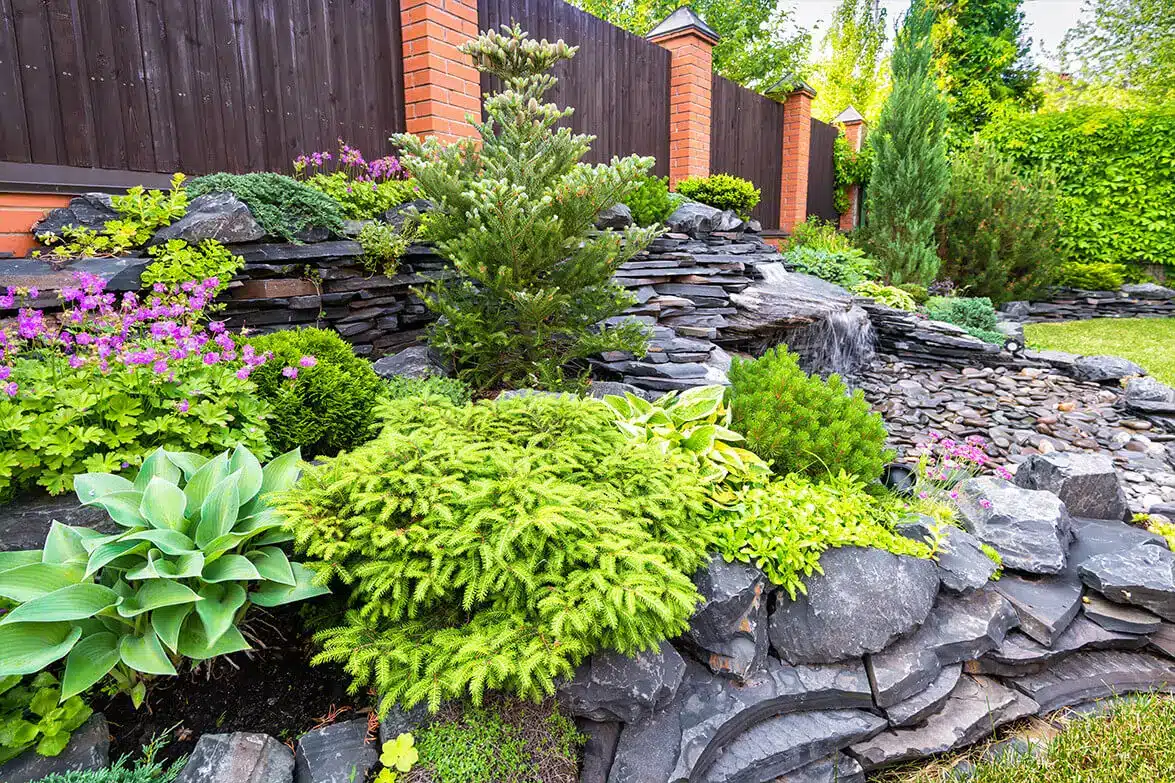 How do I prepare my yard for lawn care service?
We ask that you clear your yard of large objects such as kids toys, lawn equipment, and obstructing furniture. We also ask that you clear pet refuse and keep any animals secured.
Do you provide landscape designs prior to implementation?
Yes, we generally provide designs within 2 weeks of the initial evaluation. We can then usually implement the design within another 2 weeks.
What is your inclement weather policy?
In the event weather prevents our crews from working, scheduled appointments will be rescheduled for the following day or next available weather permitting work day. If this creates a schedule conflict for you, please let us know.
What Our Customers Are Saying About Us
Read some reviews from our previous customers.
I have had them come out to my house for several projects and each one is done on time and top quality. David and his crews were super professional and did great work.
Did a great job on very short timeline to make our backyard beautiful for a Coronavirus wedding.
Tonya answered the phone and was very attentive and professional as I had what I thought was an unusual request. I will definitely use CLC for my residential needs and commercial needs. Thank you, Tonya.
Very professional and welcoming.