Landscape Design and Construction Services in Aledo, TX
Top Landscape Designers Near Aledo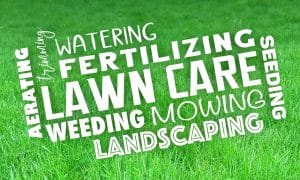 There is a saying that there is never a second chance to make a first impression. You must make sure you make that first impression count by making sure your landscaping is beautiful. We are Clearfork Lawn Care, and we provide professional landscaping services in Aledo, Texas. We follow all the best practices in our field, we use all of our experience to help you, and we will make sure you are happy with our results when we are done. Learn more about our services below, and contact us to speak to a member of our team.
Tree, Plant, and Grass Installation in Aledo
Your plants are always going to be the foundation of your landscape, and we can help you select the perfect trees, shrubs, and grass for your yard. We understand that everyone is in a slightly different situation, and we will customize all of our services to meet your expectations. Then, we will help you take care of your landscape to ensure it looks its best throughout the entire year. If you want access to a wide range of trees, shrubs, and grass at a price you can afford, count on Clearfork Lawn Care!
Expert Hardscaping for Aledo Yards
We would also be happy to finish off your landscape by putting together a customized hardscape. If you are interested in installing a retaining wall, it would be our pleasure to help with that. If you want to install a walkway through your landscape, we can help you with that as well. For example, you might be interested in installing some water features, or you might want a hard patio outside. We can even help you install arbors and pergolas. We have plenty of hardscape designs from which to choose, and we can help you make sure your property looks its best when we are done.
Clearfork's Commitment to Excellent Customer Service
At Clearfork Lawn Care, we understand that you have options if you are looking for a landscaping company in Aledo, Texas. We have become one of the most popular companies in the area because we are committed to customer service. We consistently put the needs of our customers ahead of our own, and it would be our pleasure to do the same for you. We have an exceptional rating with the Better Business Bureau, and we are properly licensed and certified for your protection.
If you want to learn more about our landscaping services in Aledo, Texas, contact us today to speak to our team!