Landscape Design & Construction Services in Forest Hill, TX
Top Landscape Designers Near Forest Hill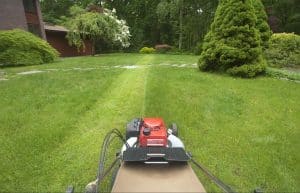 People in the Forest Hill, TX, area will want to make their homes look as nice as possible. A big part of this is having a beautiful landscape plan. When you are looking for help designing and implementing a new landscape design, the team at Clearfork Lawn Care can help. They can help create a customized design that you will love and that will greatly enhance your home's curb appeal and property value. This will always incorporate your personal preferences, and they ensure that they use local plants that can thrive in your yard.
Tree, Plant, and Grass Installation in Forest Hill
Once a landscape design has been finalized, Clearfork can help with all of the installation services as well. The company offers various landscape installation services to ensure your new grass, trees, and other plant life are installed properly. They will also offer you tips on what you can do to keep your lawn and garden healthy and looking great for years to come.
Expert Hardscaping for Forest Hill Yards
While having nice landscaping, grass, and plants is always nice, those that are looking to enhance their landscape plan or garden should consider investing in hardscape features as well. Some of these popular options include new pergolas, walkways, patios, water features, and arbors. All of these are designed to help create a luxurious garden that can be a great place to relax and unwind. The team at Clearfork Lawn Care will help design and install all of these hardscape features as well. They will be placed in a cohesive way that properly matches up with the rest of your outdoor landscape plan.
Clearfork's Commitment to Excellent Customer Service
One of the reasons that Clearfork continues to be a top landscaping company in Forest Hill is its dedication to quality work and customer service. This includes providing friendly service while your landscaping dream is designed and installed. The company's dedication and success is evidenced by the number of awards and recognitions it has received. These include frequently being named to the "Best of Fort Worth" list, being accredited by the Better Business Bureau, and being a member of the Fort Worth Chamber of Commerce.
When you are looking for help installing, designing, or maintaining your dream landscape plan for your Forest Hill home, you should call 817-705-9352 the team at Clearfork Lawn Care today. When you contact us, you can learn more about their services and even schedule an in-home consultation.