Landscape Design & Construction Services in Grand Prairie, TX
Top Landscape Designers Near Grand Prairie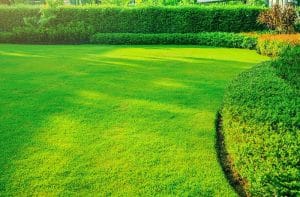 Clearfork offers landscape design services in the Western half of the DFW area. That means we are readily available to work anywhere in Grand Prairie. We work to design beautiful lawns in the area every single day, and we're happy to bring our expertise and diligence to work on your lawn too. Contact us today to beautify your yard.
Tree, Plant & Grass Installation in Grand Prairie
At the heart of landscape design is plant life. Grass is a common choice for Grand Prairie, and it remains a classic for a reason. Trees, bushes, flowers, and other plant options can adorn the landscape to master an aesthetic, help with security, and make the layout exactly what you want.
With Clearfork Lawn Care, you get expert designers and installation services. We'll make sure that the plan is exactly what you want and like. Then, we'll turn it into reality. We can get everything planted, laid, and perfected, so you are left with a perfect lawn.
Expert Hardscaping for Grand Prairie Yards
We also work in hardscaping. We can create yard structures that provide niche benefits, general comfort, and beautiful aesthetics. An arbor framing the entrance to a flower garden always looks amazing and helps perfect the feel of the yard.
Pergolas are great for growing vines and creating shade. When that isn't enough, we can construct entire patios and gazebos to give your yard the functionality you want.
Walkways, water features, and adornments are all available from the list too. You can pick and choose exactly how to style and customize your yard, and we can make it all happen. Whether we're doing custom construction or helping you find the perfect bird feeder, your yard truly becomes yours when you take advantage of hardscaping.
Clearfork's Commitment to Excellent Customer Service
Clearfork is a company built on values. We have a passion for lawns and landscapes, and we want to use that passion to empower you to make your home the special place it should be. We are committed to helping our community and helping you realize your goals.
It is our commitment to your experience that drives everything we do. If weather is a problem, we'll reschedule with you as soon as possible. If you have questions, we'll get you in contact with an expert who can answer them all. Whatever you need, we are here to help.
If you want to transform your Grand Prairie lawn into a masterpiece, contact Clearfork Lawn Care today. We're excited to get started.