Landscape Design & Construction Services in Keller, TX
Top Landscape Designers Near Keller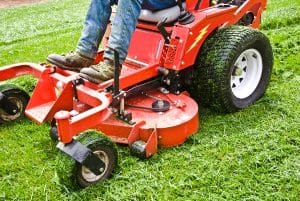 Whether you have a new construction home or just wish to redesign the yard at your existing Keller home, the top design team at Clearfork Lawn Care can help. We can work with you to weave your ideas into the yard of your dreams. We can incorporate all sorts of elements, such as trees, flowers, arbors and pergolas, outdoor lighting, sod and artificial grass, and water features. We can also help with drainage solutions to keep the water properly flowing away from your home and not making pools in your yard. The possibilities are endless.
Tree, Plant, and Grass Installation in Keller
A beautiful yard increases property values and overall happiness in a home. Our expert team knows how to properly plant trees, grass, and flowers. We can prepare the soil for planting, get the plants in the ground, and set them up for success. We can install plants in both residential and commercial settings and can also maintain your sod and trees so that you don't have to worry about anything failing. If you install sod, don't forget about sprinklers. Our team can also install and maintain sprinklers. Landscaping is a big investment, and we can make sure that your plants thrive.
Expert Hardscaping for Keller Yards
We know plants, but we are also experienced in hardscaping. Our team can add some beautiful and functional spaces to your Keller yard. We can construct pergolas, arbors, walkways, patios, water features, and more. Create a beautiful and peaceful garden space or a functional patio for hosting weekend barbecues. Whatever your vision, we can help you design the yard you have always wanted. We can then build or install the features and also maintain them.
Clearfork's Commitment to Excellent Customer Service
Serving customers since 2015, Clearfork is a veteran-owned business. Our team strives to provide excellent customer service and keep projects on time. Clearfork has been named Best of Fort Worth in both 2016 and 2017 by Fort Worth, Texas, Magazine and is a Better Business Bureau Accredited Business. We have a variety of policies and procedures in place to ensure proper communication, yard/property cleanliness, and swift remediation of concerns of service. If you are looking for landscape design or landscape maintenance services, contact us today at Clearfork Lawn Care. Request a quote online or call us at 817-705-9352.