Landscape Design and Construction Services in Mansfield, TX
Top Landscape Designers Near Mansfield, TX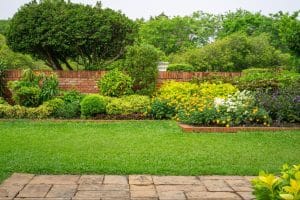 Clearfork Lawncare is a landscape design company ready to provide service to the Mansfield, TX, area. We have a long history of professionalism and are looking to bring that experience to your home projects. The installation and maintenance of landscaping pieces can be an overwhelming experience in the initial planning phases. After getting a free quote from our staff and gaining an understanding of our services, we can easily direct you down the shortest path to the results you are after.
Tree, Plant, and Grass Installation in Mansfield, TX
We host a variety of necessary landscaping services, including the installation of trees, plants, and grass. These installations provide features such as noise reduction, increases in property value, and shade for your real estate. They also make your yard space easier to use for outdoor activities and events. A well-designed and kept landscape is also very aesthetically pleasing, which provides great results for businesses or people who are trying to sell a property. Even after installation, Clearfork Lawncare offers a full spectrum of maintenance options to keep your lawn looking its best.
Expert Hardscaping for Manfield, TX Yards
In addition to traditional landscaping installations, Clearfork Lawncare offers many hardscaping options as well. These options are features that increase the dynamics of your yard space. Familiar features such as walkways and patios create designated spaces for residents and guests to congregate. Other options such as pergolas and arbors give more design freedom to make your outdoor living space feel unique and welcoming. Mix in one of our water features, such as a fountain or waterfall, to really make your place of business or residence stand out.
Clearfork's Commitment to Excellent Customer Service
Clearfork Lawncare is a veteran-owned business dedicated to helping residents of Mansfield, TX, reach their lawn goals. Our SHARP method (Service, Honesty, Accountability, Reliability, Passion) is a promise to our customers to enhance the property we are commissioned to service. As a company that has won awards for "Best of Fort Worth" in 2016 and 2017, we are confident in our ability to produce the results you are looking for.
Clearfork Lawncare's website gives you easy access to get a free quote for your specific landscape needs. You may browse our gallery to see the finished product of many of our installations, as well as find a tentative schedule for specific types of services. Contact us now with any questions about our services so we can bring your landscaping dreams to fruition.