Landscape Design & Construction Services in Watauga, TX
Top Landscape Designers Near Watauga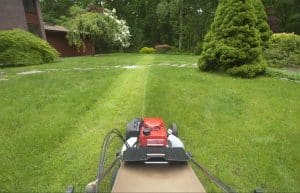 Owning a home in the Watauga, TX, area can be a great long-term housing option and investment. If you are going to purchase a home in this part of Texas, keeping it in good shape and looking its best is quite important. While this includes caring for the interior of your property, you should also ensure your landscaping and yard looks their best. One great way to do this is by hiring a local landscape designer as this will offer various services.
Tree, Plant, and Grass Installation in Watauga
When you work with a local landscape designer in the Watauga, TX, area, one of the services that they can provide you with is tree, plant, and grass installation. The process will start with the company providing you with a full consultation on your options and a general plan schematic. They can then provide you with the best trees, plants, shrubs, and grass and complete all necessary installation. The company will also offer support and guidance on how to care for the plant life moving forward, which will help it continue to look healthy and last for a long time.
Expert Hardscaping for Watauga Yards
While you should ensure that your landscaping looks great, investing in hardscaping can also be a good option. This includes pergolas, walkways, stone gardens, water features, patios, and other enhancements that you can make to your outdoor living space. Not only will this help to boost the curb appeal of your property, but it can also help to add shade and make your yard a more enjoyable place to relax and entertain family and friends.
Clearfork's Commitment to Excellent Customer Service
When you are looking for a new landscape designer and contractor in the Watauga area, a great company to call is Clearfork Lawn Care. When you hire Clearfork Lawn Care, you will know that you are working with someone that you can trust and that will provide top service. This is evidenced by the fact that they have been in business for 15 years, that they are frequently named one of the top service providers in the Fort Worth area each year, that they are accredited by the Better Business Bureau, and that they are a member of the local Fort Worth Chamber of Commerce. You should call the team with Clearfork Lawn Care today to learn more about the services they can provide and to schedule your own in-home consultation. You can also reach us online.