Landscape Design & Construction Services in Weatherford, TX
Top Landscape Designers Near Weatherford, TX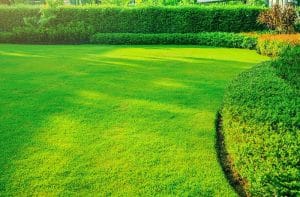 Weatherford, Texas, is a small town that has a lot of history. This small and quiet town is a great place to put down roots and raise a family. If you have recently purchased a home in the area or are looking to spruce up the outside of your business, landscape designers can help. The right landscaping and hardscaping can increase the curb appeal of your home or business and increase exterior visual interest in your home. Here at Clearfork Lawn Care, our team can work with you to help come up with a design that compliments your home or business while also ensuring the landscaping and hardscaping look well kept and cared for.  
Tree, Plant, and Grass Installation in Weatherford, Texas
Laying sod and planting trees, bushes, or shrubs is not an easy task. It can be time consuming and laborious. Our team can work to clear the space of any existing grass, weeds, rocks, or other debris that can interfere with the growth of your new lawn or your new plants. We can also create a layout to ensure that your plants and trees are properly placed so that they have the space they need to thrive and grow. Lastly, we work with you to ensure that you know what types of grasses, plants, and trees will grow best in your space based on the type of soil and the amount of sunlight your yard has. This is vital to helping your greenery grow and look its best.
Expert Hardscaping for Weatherford Yards
Expert hardscaping can compliment your landscaping. Hardscaping is a term that includes all of the hard and nonliving surfaces that are commonly found in front and backyards. Hardscaping features include elements such as walkways, patios, water features, pergolas, and arbors. If you are looking to add hardscaping features into an already landscaped space, or you are looking to create an entirely new design that features both landscaping and hardscaping surfaces, our team can help.
Clearfork Lawn Care's Commitment to Excellent Customer Service
Here at Clearfork Lawn Care, we strive to enhance the beauty of your space and increase the value of your property, all while exceeding your expectations. When you do business with us, you can ensure that you are working with a company that values you and values your business. We are reliable, honest, and passionate about our work. We are a veteran-owned company that has been providing residents and commercial business owners in the greater Weatherford, Texas, region with lawn care services for over five years. Whether you are looking for a contracted service to maintain and care for your yard on a regular basis or you need one-time help increasing the curb appeal of your outdoor space, turn to us! 
If your outdoor landscaping is taking away from the exterior appearance of your home or business, it is time to get professional help with your landscaping and hardscaping. Call Clearfork Lawn Care today to learn more.