Landscape Design & Construction Services in Kennedale, TX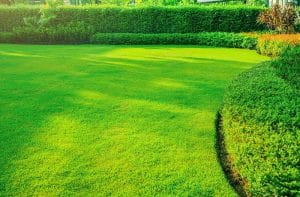 Welcome to Clearfork Lawn Care, the premier choice for professional landscape design and installation services in Kennedale, TX. With a focus on exceptional customer service, our veteran-owned business has been providing top-quality landscaping solutions since 2015.
Top Landscape Designers Near Kennedale, TX
At Clearfork Lawn Care, we employ some of the best landscape designers in the Kennedale area. Our talented team is dedicated to creating stunning, functional outdoor spaces that not only enhance the beauty of your property but also improve your quality of life. Let us bring your vision to life with innovative and sustainable landscape designs tailored to your specific needs and preferences.
Tree, Plant, and Grass Installation in Kennedale, TX
Our services don't end with the initial design. We also specialize in tree, plant, and grass installation, ensuring that your outdoor space is both vibrant and environmentally friendly. Our expert team will carefully select and install the best species for your property, taking into consideration your location, climate, and personal style.
Expert Hardscaping for Yards
In addition to our softscaping services, Clearfork Lawn Care offers expert hardscaping solutions for your yard. From patios to arbors, our skilled craftsmen can transform your outdoor space with stunning, functional hardscape elements that enhance the overall aesthetic and usability of your property.
Facts about Kennedale, TX
Kennedale, TX, is a charming city located in Tarrant County, with a population of approximately 8,000 residents. Known for its friendly community and beautiful parks, Kennedale offers a wonderful quality of life for its residents. With our local expertise and deep roots in the community, Clearfork Lawn Care is proud to serve the people of Kennedale and create beautiful, functional landscapes that reflect the unique spirit of this vibrant city.
Why Choose Us
When you choose Clearfork Lawn Care for your landscape design and construction needs, you're partnering with a team that values excellent customer service, quality workmanship, and a commitment to keeping projects on time. As a veteran-owned business, we take pride in our work and have been recognized as the Best of Fort Worth in both 2016 and 2017 by Fort Worth, Texas, Magazine. We are also a Better Business Bureau Accredited Business.
Our company has a variety of policies and procedures in place to ensure proper communication, yard and property cleanliness, and swift remediation of concerns of service. If you are looking for landscape design or landscape maintenance services in Kennedale, TX, look no further than Clearfork Lawn Care. Request a quote online or call us at 817-705-9352 today.