Landscape Design & Construction Services in Saginaw, TX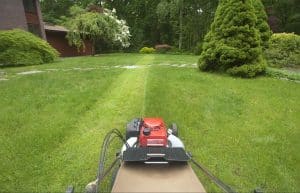 Are you looking for a professional in landscape design and lawn care in the Dallas-Fort Worth metroplex, including Saginaw, TX? Clearfork Lawn Care is ready to assist you by offering such services as landscape design, landscape maintenance, and irrigation and drainage. We help homeowners turn their outdoor spaces into places where they can relax, play, and hang out with their families and friends. We are experts in landscape design and construction services, and we work with both residential and commercial properties.
Top Landscape Designers Near Saginaw, TX
Our experienced landscape designers offer a range of services to transform your lawn and backyard into the haven. We offer various landscape design solutions in Saginaw, TX, and other nearby towns, including plant and grass work, walkway design and construction, water features, and drainage solutions.
Tree, Plant, & Grass Installation in Saginaw, TX
One of the services that we offer at Clearfork Lawn Care are artificial grass solutions, bush, and tree planting, and tending that can add beauty and color to your lawn and yard. In addition, we also provide flower services by planting flowers for a homier feel.
Expert Hardscaping For Saginaw, TX Yards
Adding hardscaping to your landscape is one of the best ways to expand your living area outdoors. The experts at Clearfork Lawn Care have years of experience in designing and building various hardscaping projects, including patios, custom driveways, water features (fountains, waterfalls, ponds, or brooks), stone walkways, and others. Hardscaping allows to add elegance, style, and aesthetics to your property by increasing its value. In addition, with the help of hardscaping construction, you make your property look more unique and functional.
Clearfork's Commitment to Excellent Customer Service
Since our mission is to enhance the value and beauty of our customers' properties, we do our best to exceed the expectations of our customers. We understand how communication is important, so we always communicate with our customers by establishing partnerships and by working on their projects together. We want to make sure that you can trust and count on us: we always arrive on time and respond to all questions and inquiries in a timely manner.
If you want to know more about the services we offer or you want to get a quote, feel free to visit our website or give us a call for more information.