Landscape Design & Construction Services in Trophy Club, TX
Top Landscape Designers Near Trophy Club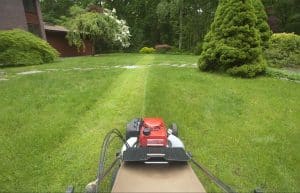 Having nice landscaping and curb appeal is important for any property owner in Trophy Club, TX. Due to the high heat in the area, this can prove to be challenging to do on your own. That's why hiring a top landscape designer in the area, such as Clearfork Lawn Care, can be a great option.
Tree, Plant, and Grass Installation in Trophy Club
Nothing can give your home a nice healthy and improved curb appeal quite like having new grass, trees, and plants installed. When you are looking for new plant life and grass to improve the appearance of your property, Clearfork Lawn Care can help. They can provide a full detailed landscaping plan that will include drawings and ideas for inspiration. You can then select a landscaping plan that looks the way that you want and fits within your budget. Once it has been installed, they can also provide maintenance support and tips to ensure it continues to look green and healthy for years to come.
Expert Hardscaping for Trophy Club Yards
While having nice landscaping is important, you can give your home a finished look and improve the outdoor living space by investing in some hardscaping features. There are various hardscaping features to consider investing in that can improve the appearance of your property. These can include pergolas, arbors, stone walkways, patios, and outdoor water features. Clearfork Lawn Care will work with you to ensure you know your options and get an outdoor living space that you will love.
Clearfork's Commitment to Excellent Customer Service
At Clearfork Lawn Care, the entire team is dedicated to providing you with great results and customer service. This dedication is evidenced by a number of recognitions that the company has received. This includes being named in the Best of Fort Worth magazines several times, being a proud member of the Fort Worth Chamber of Commerce, and being an accredited company with the Better Business Bureau. The dedication to service and quality outcomes has helped the company continue to be a leading landscaping service in the area.
If you are in need of any landscaping or hardscaping design or installation services and are in the Fort Worth and Trophy Club, TX, area, working with Clearfork Lawn Care is a great option. You can contact the company today to learn more about their design and installation services and schedule an in-home consultation.