Landscape Design & Construction Services in Lake Worth, TX
Top Landscape Designers Near Lake Worth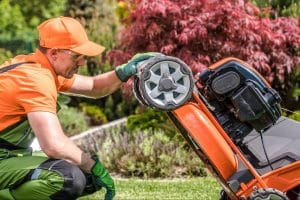 There is a saying that there is never a second chance to make a first impression. You need to make a good first impression by paying attention to your landscaping. We are Clearfork Lawn Care, and we are proud to provide you with access to some of the best landscape designers near Lake Worth. We have a tremendous amount of experience working with different types of properties, and we can help you as well. Learn more about our services below, and give us a call to schedule an appointment.
Tree, Plant, and Grass Installation in Lake Worth
If you need help installing grass, plants, or trees, we can help you with that. We can help you figure out what type of grass and plants are right for the local climate. Then, we can customize it to make sure it presents your property in the best light possible. Reach out to us if you would like to take a look at some pictures and videos and learn more about how we can help you with your property.
Expert Hardscaping for Lake Worth Yards
We also provide plenty of hardscaping work for local Lake Worth yards. For example, you might be looking for someone who can help you install a patio or walkway. Or you might be looking for a team that can help you construct arbors and pergolas. We can even install beautiful water features on your property.
Improving your hardscape features is a great way to increase the curb appeal of your property, which can also increase its value. Learn more about the options we have available by reaching out to us today.
Clearfork's Commitment to Excellent Customer Service
At Clearfork Lawn Care, we always put the needs of our customers ahead of our own. Some of the reasons why you should trust us include:
We have exceptional ratings from the Better Business Bureau.
We are properly licensed and insured.
We have an unparalleled level of experience working with different types of properties, and we can use that experience to help you as well.
We will always provide you with an estimate before we get started.
For all of these reasons, you need to count on Clearfork Lawn Care if you are looking for help with your landscape in Lake Worth, TX. We would be happy to help you showcase the best sides of your property, so give us a call today to speak to our team.